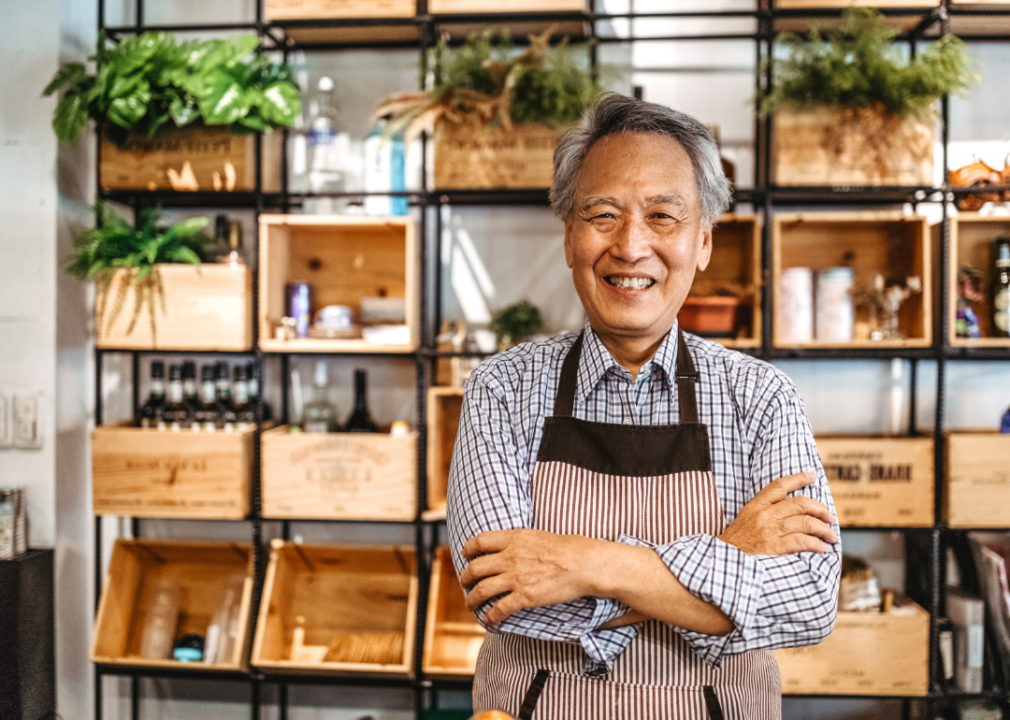 Canva
Are you ready for the holiday shopping season? You're not alone: More than 9 in 10 U.S. consumers plan to celebrate winter holidays and are collectively poised to spend around $960 billion, according to National Retail Federation data.
The holidays are the most crucial time of year for many small businesses. Up to 65% of small business revenue comes during the holiday season, a 2022 Quickbooks survey shows. But NRF reports that just 1 in 4 U.S. holiday shoppers plan to do some holiday shopping at small businesses, which are typically defined as having fewer than 500 employees. 
These small but mighty companies comprise 99% of businesses in the U.S., produce about 40% of the country's GDP, and employ nearly half of workers in the private sector. They're also an important part of local communities, too. Research consultancy firm Civic Economics shows that about $53 of $100 spent at independent businesses circulates within the local community, compared to less than $14 of $100 spent at larger chains.
With the average American intending to spend $875 on the holidays this year, there's a lot of potential to reinforce the economic strength within communities if people shop small. To help people do this more intentionally, Next Insurance compiled tips and supporting data on ways to support small businesses this holiday season.
Buy gift cards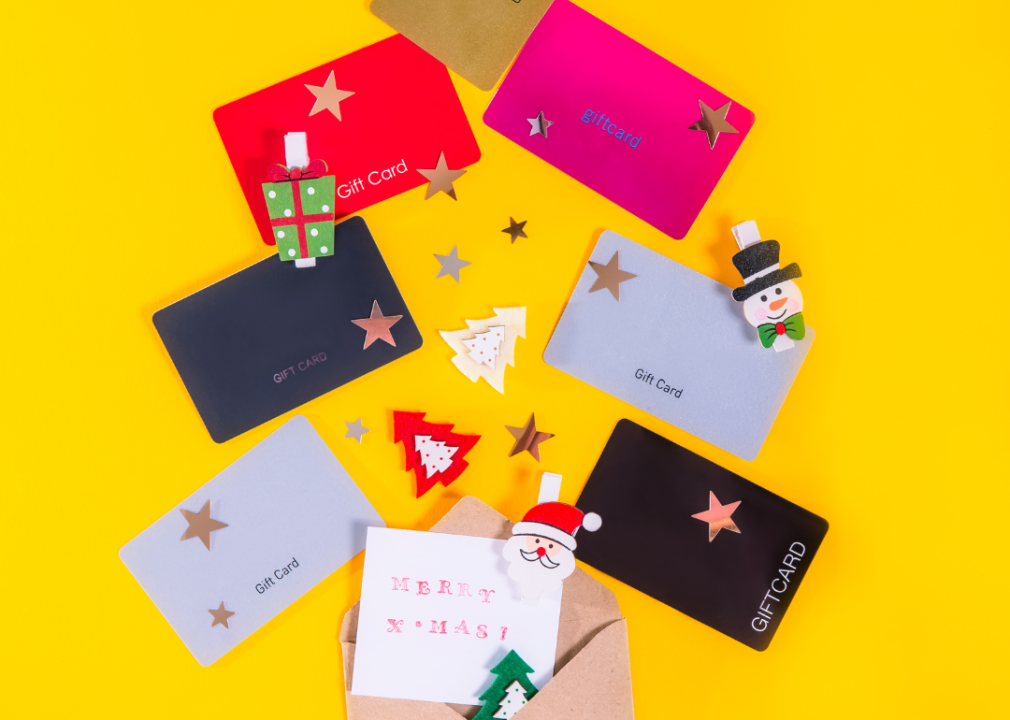 Canva
One of the easiest ways to support a local small business is buying a present that practically everyone welcomes: gift cards.
Over half of people want to receive gift cards this holiday season, according to NRF's survey. Most small retail businesses sell gift cards for their shops, and shoppers can often order these online. While gift cards let recipients choose their exact present, they still can show that thought was put into personalizing the present—for example, a gift card to a local bookstore is perfect for an avid reader and one to a local nursery is ideal for those with green thumbs.
Gift cards can also provide an avenue to support local businesses that don't offer physical items suitable for gifting, such as restaurants. They also allow for gifting experiences, such as tickets to a museum or an independent theater.
Shop in-store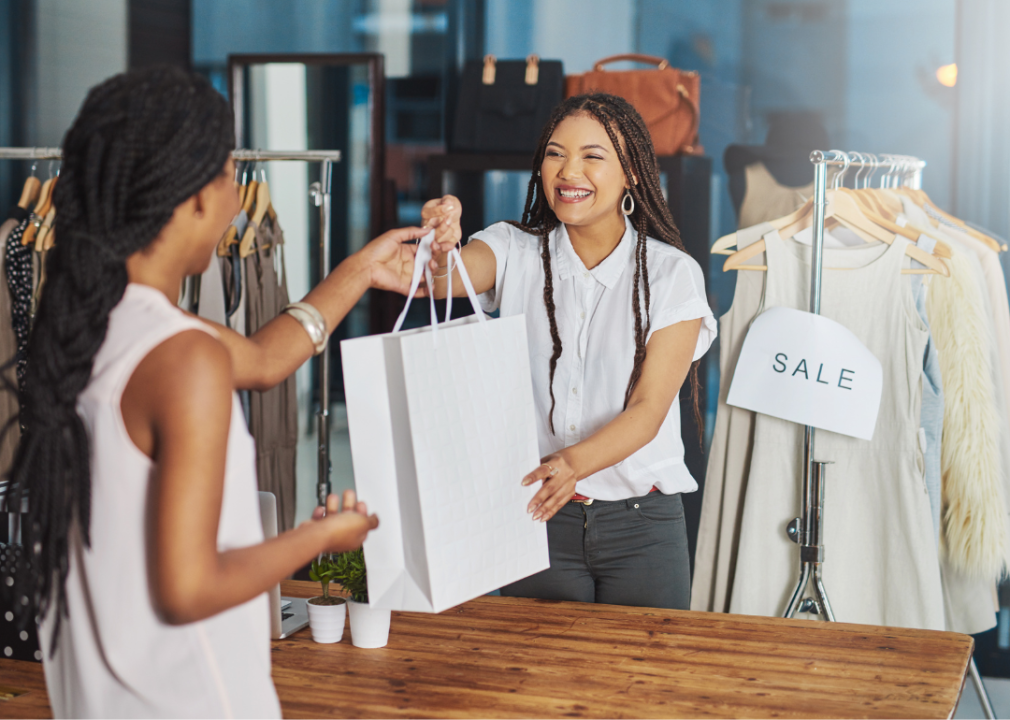 Canva
Shopping small can seem daunting when larger corporations often offer lower prices. Indeed, 30% of business owners are raising prices amid continuing inflation, according to National Federation of Independent Business' October 2023 report.
Shopping in-store and keeping a pulse on discount days at small shops can help with budgeting. Three in 5 Quickbooks survey respondents reported finding the best deals in-store when shopping small.
A near-equal share said that holiday shopping at small shops is less stressful than going to large retail chains, with fewer crowds, shorter lines, and a smaller inventory to combat decision fatigue and over-buying. While individual items may cost more, shoppers may spend less overall by avoiding impulse buys and making more intentional purchases. They also can save time scrolling through user reviews (many of which may be fake) and can talk directly to shop owners who may have recommendations for quality-tested or customer-favorite products.
Plus, with a much higher rate of local reinvestment at independent businesses, shoppers can have more certainty that what they do spend will better support their community.
Attend a holiday market or bazaar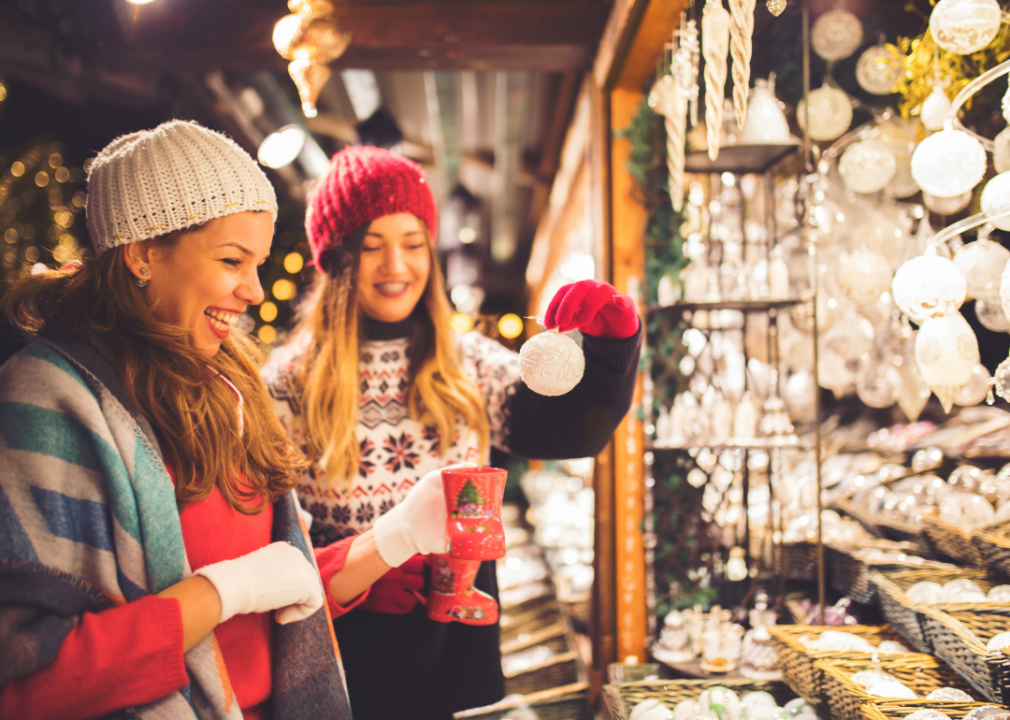 Canva
Ultrasmall companies and artisans often show up in a big way at local holiday markets, bazaars, and craft fairs. A quick search of "holiday markets near me" will usually produce expansive lists of local craft fairs throughout November and December.
Holiday markets offer a wide variety of goods and create a one-stop shop to support several small businesses at once. Even better, the host is often other local establishments, such as bars and breweries, cultural and visitor centers, or outdoors on streets or parks. Shoppers may also have the chance to grab a peppermint mocha or hot cider from vendors or nearby businesses to help get in the holiday spirit.
Post on social media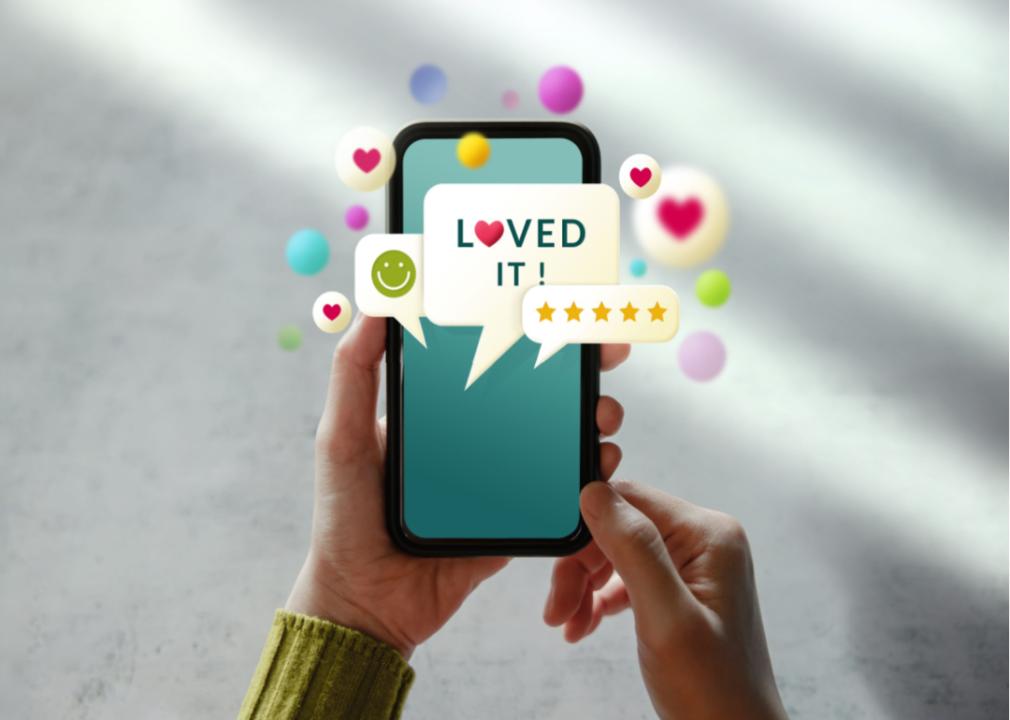 Black Salmon // Shutterstock
People can further support small businesses by sharing their work and engaging with them on social media. This strategy can take many forms: sharing a photo of a holiday display, participating in a giveaway, recommending or "unboxing" products in posts, or sharing and liking posts from local stores.
People giving presents from a small business can include a business card with the gift so the recipient knows where it came from—making it easy for them to tag the company on social media. Within communities, word-of-mouth and social media networks are a particularly effective way to build patronage of local businesses.
The U.S. Chamber of Commerce encourages people to use the #ShopSmall hashtag when sharing their experiences—particularly on Small Business Saturday, Nov. 25—to create a larger conversation and awareness about shopping small for the holidays.
Story editing by Jeff Inglis. Copy editing by Kristen Wegrzyn. Photo selection by Ania Antecka.
This story originally appeared on Next Insurance and was produced and distributed in partnership with Stacker Studio.