Allina Health East Lake Street Clinic, located at 3024 Snelling Ave S, stands across from the Minneapolis Third Precinct, an area that was highly targeted by protestors the night of May 28, 2020. Although trees less than 200 feet away, the Arby's to the north, and the Third Precinct itself were all singed or destroyed by fire, the East Lake Clinic was almost totally undamaged besides graffiti and a broken door handle. However, the clinic was still closed for a week and needed to send patients to other clinics around the area, such as the Hennepin Healthcare Whittier Clinic, instead of being able to continue serving the community directly.
This did not deter Spencer Cahoon, manager of the clinic, from getting right back into serving the community as soon as it re-opened to appointments from the public on June 8, 2020.
"I believe that we got incredibly lucky to be here and that this clinic was unscathed for a reason," Cahoon said.
Before COVID-19, more than 100 patients would be seen daily. The clinic offers pediatrics, obstetrics and gynecology, mental health services, family medicine and more. Even though the number of patients seen in person has decreased during the COVID-19 pandemic, the clinic has still continued to see many patients for virtual visits.
Cahoon has been acting manager of East Lake Street Clinic for two years now. He oversees all of the clinic's operations including quality, patient safety, and the team of providers. Now, he's trying to lead the team forward and come up with ideas on how to help a devastated community. First, he and his team held a meeting in order to discuss how they were feeling about everything that had happened within the few weeks beforehand. They used this meeting as a way to decompress, check in on each other, and to continue support and communication.
"Once we're feeling ok with ourselves, and I think we are at that point, we're in a better position to support our community," Cahoon said.
One of the ideas that Cahoon and his team came up with to help the community move forward is the Community Healing Committee. This committee will be aimed at finding what the local community needs from the clinic and being able to give back. Already, they've held three meetings and have heard patient requests for necessities that have become scarce due to grocery stores and other businesses being damaged or shut down. The clinic has its own pantry of baby supplies, one of the most requested items, and have handed out diapers and formula to their patients. Although the East Lake Street Clinic is not accepting donations from the public at this time, they regularly have employee drives to gather supplies requested by patients.
"The most important first step is listening to the communities of color; we need to understand the best way that they think we can support them," Cahoon said.
The East Lake Street Clinic will also begin to focus more and more on mental health as they continue to try and reach out to the community. Many of their patients go through struggles already such as having chronic illnesses, and Cahoon believes that the trauma of these recent events is one of the things that will be long lasting. The financial aspect of COVID-19, private property destroyed, and civil unrest in general has had a large impact on individuals and minority groups especially. The clinic is doing everything they can to direct to provide resources themselves or direct them to where they can get help out in the community. They want to be as sensitive to the cultural needs of the community as possible.
"Our team at E. Lake St. stands with our community and each patient that we serve matters; we feel incredibly grateful to be here as a clinic that serves all backgrounds and that this clinic is really truly standing for a reason," Cahoon said.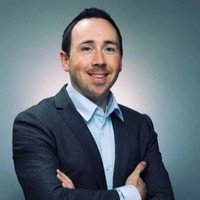 Allina Health East Lake Street Clinic manager Spencer Cahoon said, "The most important first step is listening to the communities of color; we need to understand the best way that they think we can support them." (Photo submitted)[/caption]
Many of their providers live directly in the community, and the ones that don't consider it their second home. Some drive an hour or more to be at the clinic in order to serve their patients. Cahoon was first drawn to the clinic because of the staff's sense of purpose and care for patients. However, they are still working to become better for the future. They believe that this requires one to pause and really dig deeper into thinking about how they treat others, especially, people of color. And, think about how to continue the conversation about racial injustice in their community.
"This clinic is one where people find meaning and purpose, and we're really excited to get back out there and serve the community once again," Cahoon said.