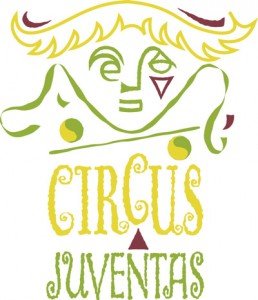 Five local students will have roles in "1001 Nights," this year's annual summer production by local performing arts circus school, Circus Juventas. In this tale, legendary storyteller Scheherazade weaves exotic Arabian tales, taking audiences through raucous bazaars, domed palaces, and desert caverns filled with treasure. This story is told through a blending of contemporary circus arts, dance and theater.
Morgan Frober (age 16) is the daughter of Robyne and Mike Frober. She has performed with Circus Juventas for seven years and will be in eleventh grade at Highland Park High School in the fall. Frober will perform in duo trapeze, hoops, dance, theatre and cradle-to-cradle, and is also trained in silks, hammock, triangle and swinging trapeze.
Iain Knopp-Schwyn (age 18) is the son of Elke and Kent Knopp-Schwyn. This is his 11th year with Circus Juventas. Knoop-Schwyn will perform in "1001 Nights" as the Genie and will perform teeter board, Russian cradle, Russian bar and swing, 3-person hand balancing, clowning and theater. He is also trained in juggling and bike.
Sarah Lind-MacMillan (age 15) is the daughter of Thomas and Betsy Lind-MacMillan and has performed with Circus Juventas for ten years. The tenth grader at Highland Park High School in the fall will perform in "1001 Nights" as a hand maiden, and will perform in theatre, high wire and Spanish web.
Lillian Kline (age 15) has performed with Circus Juventas for one year. She is the daughter of Shanan Tolzin and James Kline. Lillian Kline be in tenth grade at Minnehaha Academy and will perform in dance ithe Circus Juventas' summer show as Sinbad's groupie. She has also trained in triple trapeze, contortion and hoops.
Juliette Kline (age 13), the daughter of Tolzin and Kline, has performed with Circus Juventas for 4 years and will be in eighth grade at Minnehaha Academy in the fall. In "1001 Nights" she will perform in team acrobatics and theatre as a thief. She also has has trained in Flamenco dance, clarinet and triple trapeze.
Circus Juventas' summer shows feature a select cast of their most advanced performers and are elaborate spectacles in the tradition of Cirque du Soleil. Circus Juventas productions represent the best of contemporary circus arts, combining evocative music, extraordinary sets and costumes, and stunning theatricality, dance and athletic artistry with a global flair.
Audiences will join love-struck Aladdin on a treacherous journey to find a lamp like no other. Only the all-powerful Genie, held captive within, can help him win the love of the beautiful princess Jasmine. This action-packed adventure begins at the mysterious cave of wonders where jewels come to life in a deadly display of balanced precision, a whirlwind of demonic Jinns practice their aerial sorcery, and a twisting web of venomous snakes are conjured by the evil vizier Jafar. With the help of Jasmine's gaggle of mischief-making sisters, teen idol Sinbad and his duo of battle-hardened monster killers, along with the reluctant hero Ali Baba and her wall–jumping thieves, Aladdin may finally catch the eye, and the heart, of his beloved.
"1001 Nights is our high-flying interpretation of the Arabian Nights canon told through the lens of circus," said by Circus Juventas co-founder and Artistic Director, Elizabeth Butler. "There are familiar characters, like Aladdin, Sinbad and Scheherazade, but they're seen performing extraordinary feats of strength, balance, contortion and more. Utilizing spectacle, storytelling and a soundtrack sure to evoke Persian palaces and desert vistas, this summer's show will be another sensory blowout!"
There are 23 performances of "1001 Nights" scheduled from July 1 through Aug. 16.
Tickets for all performances will be available through Ticketworks at ticketworks.com or 612-343-3390 or by calling the Circus Juventas box office at 651-699-8229. Box office hours are Mon.-Fri., 11am-7pm and Sat., 9:30am-2pm. Tickets may be purchased through Ticketworks online or via phone 24 hours a day. All seats are reserved and prices range from $15-$40. Family 4-packs are available for the Saturday matinee performances on Aug. 1, 8, and 15.