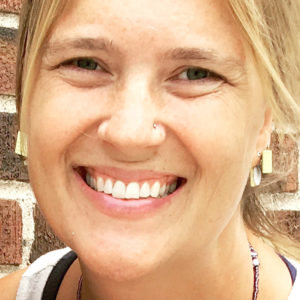 Is this really happening? I don't know about you, but I've asked myself that more than a few times the past weeks as we've gotten the news that more and more things are shutting down. Schools and colleges. Barber shops, optometrists, fitness centers, theaters, museums, and concert halls. Restaurant and coffee shops (although they're still doing take-out and delivery as of press time). Sporting events. Government and courthouse buildings. We're all being encouraged to stay at home, and socially distance when we're out for only the essentials. Jobs are on hold. Education is on hold. Lives are on hold.
But are they?
Sure, we're living in unprecedented times as we watch the world battle the coronavirus pandemic. And it involves making changes to our daily lives in big and small ways.
But that doesn't mean we can't still connect with each other, continue learning, and grow as people.
I have a friend who has spent a large part of her adult life in an abusive relationship, one that has continued to be traumatizing past the divorce because they have a child together. She sent me this the other day, and I found it so inspiring, I wanted to share it with Messenger readers:
"I've done a whole lot of work in the past few years on handling difficult things emotionally. The most impactful things I've found and work to model for my child are 1) gratitude; 2) radical acceptance; and 3) purposefully and consistently focusing on the silver linings.
"I highly recommend spending time reading about radical acceptance. It's been super helpful to me. It's basically about letting go of worrying about what you can't control, but actually spending time reading about it is really helpful and a good thing to model for kids I think. The goal is to teach them resilience and use this experience to train their way of thinking for the inevitable obstacles life will throw in their path.
"To some extent this is helping me now, that I've already done this work in my head and in my son's. We are looking at this as the best time in our life because we are together. We are safe. We have everything that we need. This will end. So we may as well enjoy it."
This doesn't mean that she's not finding it tough to simultaneously work and school her child at home. It doesn't mean that sometimes tears don't overtake her. And it doesn't mean she's going around pretending this isn't happening because she's focused only on the good without seeing the bad.
What it does mean is that she's accepting this current situation as she has other tough things in her life, and she's focusing on what she can control. Herself. She can manage what is within her own grasp and she can decide what she tells herself. Mindfulness techniques and prayer have been powerful ways to get through difficult times for centuries.
New today is how we can use technology to connect while we're staying at home. My kiddos have discovered the joys of Messenger Kids and Facetime this week as a way to see, talk to and play with their friends without physically being in the same room. This, is, indeed a different life on screen than disappearing into a video game. I've connected with folks via Google Hangouts, GoTo meetings and Zoom video conferencing. We held a virtual birthday party for my niece. Then there's regular phone calls, texting, emails, and letters – and a printed newspaper Editorial page. I asked via the Messenger's Facebook page what folks are doing right now to stay occupied and connected.
Rebekah Peterson said: "My elementary age kids are posting a video daily to their classmates (using a private Facebook group) asking one question (what was your favorite part of the day, show and tell, etc.), and asking the students in their class to respond with a short video. They love seeing their friends via video."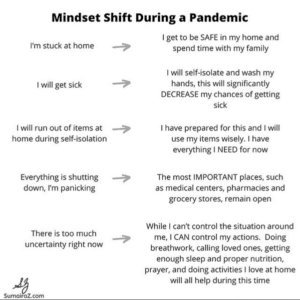 Others have created private Facebook groups for their block, and focused on getting to know and help those closest to them. Nokomis East Business Association launched a new Instagram account: 34aveneba.
Morgan L'Argent shared this group: https://www.facebook.com/groups/flatten.the.curve/. Folks are organizing some really creative and innovative things via Facebook. Some hung shamrocks in their windows for kids to look for as they walked by on St. Patrick's Day. Musicians are live-streaming concerts, and comedians are doing live comedy hours. Others are doing live meditation and mindfulness. There's a Live Cat Stream and the Auburn Squirrel Project. (Yep!)
Peter Danbury posted: "Inspired by a story about Italians doing something along these lines, some south Minneapolis neighbors on Nextdoor had the idea of a nightly community sing-along, with people singing through a window or from their porch or front stoop every evening at the same time. A lot of us liked the idea, and we settled on singing John Lennon's Imagine at 7 p.m."
If dancing is more your jam, turn on the lights in your house once it gets dark, open the shades, and dance like a maniac in your living room. Maybe you'll find yourself doing a dance off with the neighbors.
Others are simply slowing down; baking bread, cooking a meal, reading a book, journaling, figuring out how to conserve things, and planning their gardens.
Our children are watching us (all of us, not just parents and grandparents) and learning how we handle crisis. When they look back on this time in their lives, they will remember how they felt. They will remember the emotional climate in their homes during the coronavirus pandemic. They will remember the board games and movie nights and walks through the park – the dance parties and songs from our front stoops.
Let's come together for their sakes – and our own.
I'd love to hear more about how you're connecting and managing. Email, reach out on Facebook or Instagram, or send me a letter.