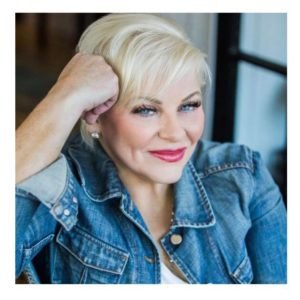 Leslie Pitt's life changed forever on the first day of summer vacation when she was six years old. After playing with her best friend, she hopped onto her bike for a short ride but before she could make it to her New Ulm home, she was struck by a dump truck. The impact completely crushed her left leg, forcing her to have it amputated. On a day that would otherwise conjure up bitterness and negativity, it's a day that Leslie celebrates. Living with limb loss taught her that our greatest losses are the pillars of our greatest strengths. (Photo submitted)[/caption]
Leslie Pitt Schneider doesn't take any pity.
The 52-year old Irondale High School alumna lost her leg just after completing first grade. She spent her entire summer in the hospital, but was determined to get back to school. "I was not going to miss the first day of second grade – thank you very much," said Schneider.
She was run over by a dump truck hauling gravel, and the weight of the tire crushed her left leg so severely that a life-saving amputation was necessary.
The Nokomis resident has written a children's book called "Lolo's Superpower" echoing her own life with one leg.
The character Lolo's name is an acronym for Love Ourselves, Love Others. Schneider explains, "The concept behind Love Ourselves, Love Others is my belief that we must truly, madly and deeply love everything about ourselves, first… When we love all that makes us individually unique, then we can be accepting/tolerant/loving of others.
"LOLO is OLOL, in reverse; and OLOL represents my One Life with One Limb that has made me stronger. It's how I pay homage to my life's experience in losing a leg at the age of six and the amazing life that has ensued, in spite of being "differently abled,'" said Schneider .
Her familiar classmates and teachers helped her adjust smoothly to a new normal. "It was because my peers didn't treat me as anything different or teased me for being 'disabled' that I quickly adjusted to life with a prosthetic leg," remarked Schneider. But the bullying and teasing started in junior high. "We had moved to a new town and a new school with new kids who didn't know my story. I was confused as to how my peers could be so cruel. It made me less shy since I had to advocate for myself in proving that I was just like everyone else."
Dreaming big dreams
Schneider hasn't let anything get in the way of her education. Her "education 'itch' every eight years" has led her to three degrees – in law, nursing, and global health and human rights. She was pre-med in college and obtained a bachelor's degree in biology and planned to attend medical school. After graduating from Sr. Olaf, she moved to Colorado to ski on the U.S. Disabled Ski Team and to "have some playtime" before applying to medical schools. However, she decided that obtaining a nursing degree would be a good interim step until deciding on medical school. Schneider explained, "I ultimately decided to obtain my Juris Doctor degree as it fit more with my personality of always trying to prevent crises."
She completed her graduate degree at the University of Geneva, studying how proper care is "a non-reality for too many kids living with differing abilities." She describes it as "the educational cornerstone from which I created Project Lolo."
Schneider told her younger self "to always hold on to your larger-than-life dreams; to dream BIG dreams; and to always believe that the right dreams do come true.
"I'd also say to never lose your childhood perspective that good people always exist; that goodness always prevails; and that better times will always come with a blessing of a lesson learned."
Schneider pointed out that "Lolo steadfastly believes that being different is a 'superpower' and finds strength in this core belief… Lolo teaches us to embrace everything that makes us amazingly and uniquely different from everyone else, and to return to that perspective when we're being teased or biased against because of our 'difference'.
"I truly believe we are given our life paths or purposes, often for a greater good… It gives me perspective as to the amazing strength we get when life challenges us as I have never, never, never considered myself as 'disabled' or as an 'amputee.' Instead, I am a human who has been given an amazing gift in using my experience to make the world a little kinder place."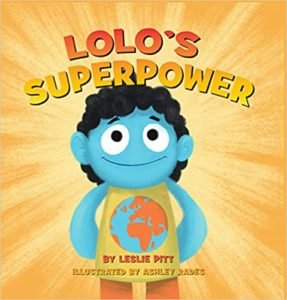 "Lolo's Superpower" is available on www.lologlobal.com, as well as Amazon, Target.com, Barnes&Noble.com, and Walmart.com. Locally, it's available at the "I Like You" stores Minneapolis and St. Paul. Schneider is also working on a prototype companion doll for the book that will be ready in time for the holidays later this year.
An advocate for those with limb loss for decades, she founded Project Lolo: (Love Ourselves Love Others) a non-profit organization that helps children around the world who need orthopedic care or assistive mobility devices. More at www.projectlolo.org.