By TESHA M. CHRISTENSEN
Before you head to the polls on Tues., Nov. 8, be sure to double check your polling location.
Due to long lines in previous elections, several new locations were added in the Nokomis neighborhood. There are now 13 polling locations instead of 10.
Here are the details on the precinct splits:
• 12-6 added 12-11 (south of 52nd St. E.) with the new polling location of Trinity Lutheran Church of Minnehaha Falls, 5212 41st Ave. S.
• 12-8 added 12-12 (east of 21st Ave. S.) with the new polling location of Roosevelt High School (Gym), 4029 28th Ave. S.
• 12-5 added 12-13 (south of 49th St. E.) with the new polling location of Keewaydin Campus—Lake Nokomis Community School (Gym), 5209 30th Ave. S.
Go to http://vote.minneapolismn.gov/voters/where-to-vote and enter your address to find your polling location.
Two questions on ballot
Expect to find two questions on this year's ballot. The first will be voted upon by all the citizens in Minnesota. If approved, it would remove lawmaker's power to set their own pay. An independent, citizens-only council would be established to prescribe salaries of lawmakers instead.
The second question pertains to the Minneapolis School District. The school district's existing referendum revenue of $1,604.31 per pupil is scheduled to expire after taxes payable in 2016. A "yes" vote would extend the property tax levy for nine more years. It would increase each year by the rate of inflation. The money will be used to manage class sizes and provide supportive services and activities for students.
STATE REPRESENTATIVE DISTRICT 63A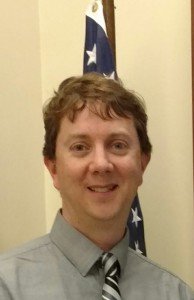 Kyle Bragg - R
kylebraggformnhouse63A@gmail.com
Bragg has resided in Standish for 18 years. He has a bachelor of arts in business administration. He has worked in the finance department at Loffler Companies for 12 years, and is on the Loffler Helping Hands Team, which connects employees with local charities including St. Joseph's Home for Children and Ronald McDonald House.
His first priority, if elected, will be to "work on a solution to the crisis of unsustainable rising healthcare costs," he said. When open enrollment for MNsure begins in less than a month, residents shopping for individual policies will have to pay 50-67% higher premiums in 2017; Blue Cross and Blue Shield of Minnesota is no longer a provider option, and there are new enrollment caps with each of the remaining providers.
Another focus will be on education. "The high school graduation rate in Minneapolis was 64% in 2015, and there is an achievement gap of about 10% for students of color that needs to be closed," he said.
He would also work to lower the cost of higher education with more in-state tuition credits, fee reduction, and scholarships.
Bragg supports legislation to lower taxes for middle class working Minnesotans and to provide property tax relief with more state aid to municipalities and counties.
"I will also support efforts to focus spending in the next biennium to help Minnesota businesses create jobs and enhance research and development to increase production of goods and services which can be exported to other states and countries to bring more money into the state and promote economic growth," he stated.
Bragg has been married for almost 19 years and has two daughters, ages 9 and 11.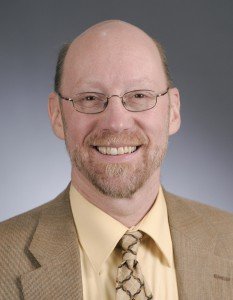 Jim Davnie (I) - DFL
www.jimdavnie.org
Davnie taught middle school social studies for 17 years. While teaching, he was elected to three terms as his local union's president and also served in leadership positions at the state level with the Minnesota Federation of Teachers and later Education Minnesota. He currently works as a personal finance educator for Lutheran Social Service.
Davnie was first elected to the Minnesota House in 2000.
He currently serves on the Advisory Board for Camp du Nord, a family camp operated by the YMCA of the Greater Twin Cities.
Davnie believes that the state needs a system that provides universal access to healthcare at an affordable price to all Minnesotans. He supports a universal system that will create efficiencies and costs savings not available in our current disconnected approach.
He supports a tax policy that fairly spreads the burden fairly and feels that wealthy Minnesotans should pay at least the same percentage in taxes as do middle and working class families. He supports tax policy that benefits local businesses that help build our local economy not national and multinational businesses.
Davnie would utilize bonding to build wastewater treatment plants, secure easements on and around fragile lands and waters, and other efforts to preserve and improve the quality of Minnesota waters.
He believes we have both a moral and practical imperative to close the achievement gap in Minnesota. He holds educators accountable but says we need to balance that with a collaborative approach respecting the professional insights and skills that they bring to work every day.
He supports bonding for needed public projects—roads, bridges, public buildings—and enhancing the ability of the private sector to create jobs through high-quality public services, and targeted policies that enhance the competitiveness of Minnesota firms.
He believes the Legislature must continue its efforts to plan and build light rail, bus rapid transit, and neighborhood transit options while keeping fares affordable.
Davnie is married and has two children.
STATE REPRESENTATIVE DISTRICT 63B
Pafko grew up in south Minneapolis and graduated from Roosevelt High School in 1971. After 27 years in south Minneapolis, he now resides in Richfield.
He earned his bachelor of science in fisheries from the University of Minnesota in 1975 and worked 34 years for Minnesota Department of Transportation before retiring in 2012 as Chief Environmental Officer. He is the Transportation Tsar for the Up and At 'Em radio show and podcast.
His priority issues are improving public education, fixing MNSure, transportation, tax cuts and streamlining regulation.
Pafko believes that students have been poorly served by the public school system. "Graduation rates are horrible, and test scores continue to decline," he pointed out. "We cannot continue to increase funding to a failed system. Providing education choice and opportunity scholarships will offer students and parents the financial mobility to choose schools best for them."
Pafko labels MNSure and Obamacare as "abysmal failures imposed on Minnesotans solely by Democrats." Increasing costs and decreasing choices will deny Minnesotans health care, he said. He would "reduce the MNSure tax on premiums, combine the individual market into groups, provide tax exemptions for premiums, and try to get an exemption from Obamacare and resurrect the successful MNCare program.
"Funding needs to be increased for roads and bridges to maintain our investment, improve safety and reduce congestion," said Pafko. Before raising taxes, he would transfer existing vehicle-related taxes toward improving roads. One mile of LRT costs over $125 million per mile, he pointed out, while adding a freeway lane only costs $5-10 million per mile. "Cancel overpriced trains and use transit dollars to fund an improved bus system. Lanes not trains," said Pafko.
He would also pass the vetoed bipartisan tax cut bill, which gives money back to small business, student loan holders, and education savers and exempt Social Security payments from state income tax.
Pafko is married with two children and six grandchildren.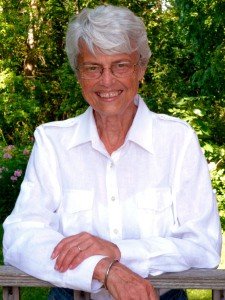 Jean Wagenius (I) - DFL
jeanwagenius.org
Wagenius earned her bachelor of arts from George Washington University in Washington, DC, and went to work as one of the first women in management at the local telephone company. Then she attended the Jane Adams School of Social Work at the University of Illinois and did her practice work in Chicago projects.
Wagenius returned to Wash­ington to work at Peace Corps Headquarters and at night as a volunteer leader of a city community center serving teenagers in one of the city's poorest neighborhoods.
Wagenius became convinced that the best strategy for children is to make sure that they are successful in the very first years of school and that they can read by the end of second grade at the latest. She helped author a law securing the first state funding for all-day kindergarten and teacher training designed to have children read by the end of second grade.
When the family moved to Minnesota, Wagenius promptly became involved in DFL politics. In 1985, a group of neighbors in south Minneapolis asked her to run for an open seat in the Minnesota House. She has since served 15 terms.
Wagenius was a staff attorney for the Minnesota Court of Appeals before being elected. She earned her J.D. from William Mitchell College of Law.
Current committee assignments include Capital Investment, Job Growth and Energy Affordability Policy and Finance and Ways and Means.
Wagenius does not accept political action committee (PAC) dollars for her election campaigns and started the "No Perks Pledge" in the Minnesota House.
She has authored numerous laws that require manufacturers to reduce or recycle the toxins that get into air and water and has worked to protect groundwater.
Wagenius believes people have a right to be safe in their homes and communities and has authored numerous bills making our criminal laws tougher and easier to prosecute.
She advocates for transportation funding that includes bus and rail transit as well as roads rather than a "roads-only" policy.
Wagenius has been a consistent coauthor of bills to increase the minimum wage and voted to pass the Woman's Economic Security Act, a package of legislation designed to close the gender pay gap and level the playing field for work women in the workplace.
STATE SENATE DISTRICT 63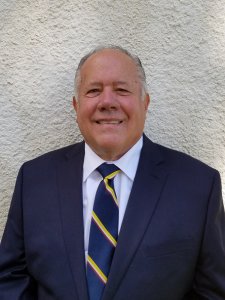 Ron Moey - R
Moey has been a lifelong resident of the district. He graduated from Roosevelt High School 1962. He attended Mankato State before joining the U.S. Navy, stationed on Okinawa in a Drone Squadron.
When he returned home, he married Betsy and worked in auto finance at Northwestern National Bank. Then he went on to start a drain cleaning company, "Ron the Sewer Rat," in 1973 and was there until he turned it over to son, Lee, five years ago. He also has two daughters, Linnae, who works with Fish and Wildlife, and Laura, a 911 operator for the city of Minneapolis.
The main concern he has for the state is that "health care is out of control and no longer assessable to anyone other that the super rich or super poor," said Moey. "We must make health care competitive, and eliminate governmental over control."
He also believes that Minnesota must be competitive with other states to have companies stay and expand here. He supports keeping regulations and taxes under control.
Moey would promote the state's resources, and make Minnesota a tourist destination.
"Every child deserves a good education," said Moey. "We must do more to promote trade education."
He added, "We must stand up to the federal government and take back the states responsibilities."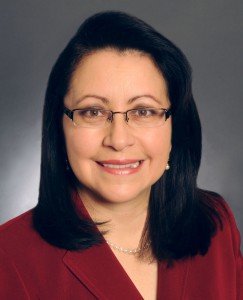 Patricia Torres Ray (I) - DFL
patriciaforsenate.org
Born in 1964 in Colombia, Torres Ray moved to Minnesota in 1987 where she learned English, worked various jobs and completed her education. She earned a bachelor's degree in urban studies from the University of Minnesota and a master's degree in public affairs from the Humphrey Institute.
Education is one of her top priorities. She supports full funding of quality childcare for working class families and believes that closing the gap between students of color and white students should be the state's top priority.
With a goal to make health care more available to all Minnesotans, she supports strategies aimed to eliminate health disparities, fund initiatives to promote safe and healthy communities, and universal health care coverage for all children, such as in the Minnesota Children's Health Security Act, which she has worked on since 1996.
She promotes initiatives that will protect natural ecosystems, promote toxic waste reduction, fund the development of alternative energy, help reduce dependence on dirty coal, and reduce airport noise.
Torres Ray supports the expansion of public transportation and believes that Hiawatha Corridor Light Rail Transit is a valuable asset to the district.
She supports investments in affordable housing to ensure that low and middle-income working class residents can access stable and safe places to live, and seeks legislation to end homelessness.
Torres Ray believes that investments in education, research, and infrastructure promote economic development much more efficiently than tax giveaways to industry.
She lives in Longfellow with her husband and two teenage boys.